4 Reasons to choose a pool party for your next special occassion.
 The Entertainment is Covered.  The pool is a great place for all sorts of fun activities for all ages.
Plenty of Elbow Room.  Outside, your guests will have plenty of room to have a good time.
Easy Clean up.  Party planning is hard work. With your guests outside you'll have less to clean up when tired after pulling off an awesome party.
Lasting Memories.  You are creating memorable moments like no others for your friends and loved ones by having a pool party.  Memories that will last a lifetime.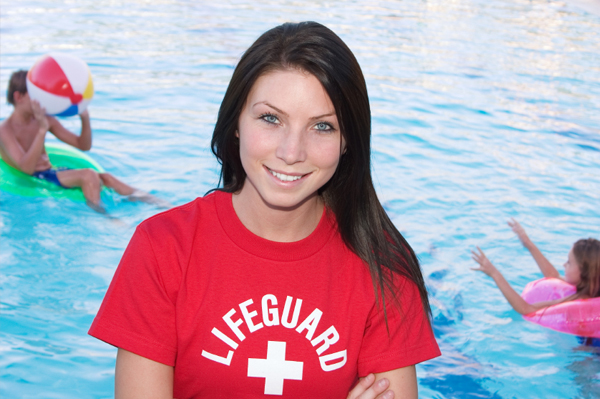 Pool Parties at Sunshine
Available Saturday or Sunday
Pricing – $295.00 
Included:
2-hour pool party
Up to 35 total guests.
Lifeguard
Party host
12 tables with seating under shade structure
15 minutes of set-up time, 15 minutes of break-down time (outside of reservation time)
Add-Ons:
Additional Lifeguard: $20.00 per hour (required for every additional 35 guests, up to a maximum of 70 guests)
Additional Time: $125.00 per hour
Party Start Time:
Spring Hours: 2:00pm Saturday or Sunday
Summer Hours: 1:00 or 4:30pm Saturday or Sunday
All parties must end by dusk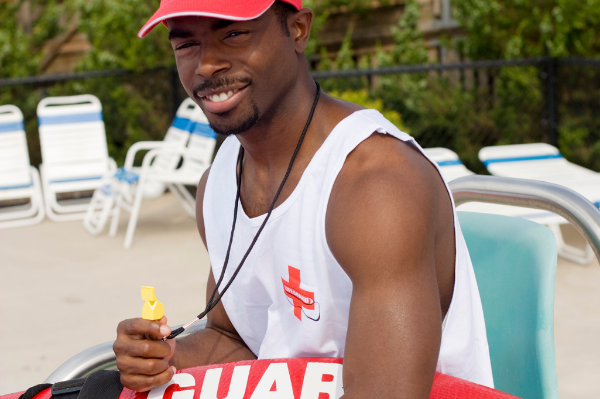 At-Home Lifeguarding Service
Available Saturday or Sunday
Pricing – $50.00 per hour
1 lifeguard required for every 12 swimmers.
Additional lifeguard is $40.00 per hour.
Limited to 24 swimmers at party.
$10.00 additional fee for travel if residence is greater than a 10 mile radius from the Sunshine Swim Center. 9360 Elk Grove Florin Road, Elk Grove, CA 95624.
Pool parties with greater than 24 swimmers? Consider having a private pool party at Sunshine Swim Center.
Day of Event:
Guard(s) will arrive at your home 10 minutes prior to the start of the swim time. Set up equipment, discuss rules of the pool, and water watcher responsibilities.
Every hour, there will be a mandatory 10 minute pool break.  Everyone will exit the pool and guard will move to the shade, take a break; water, food, bathroom.
Guard will come prepared:
Dressed in Uniform
Emergency Equipment: Whistle, guard tube, mask & small trauma kit
Current lifeguard certification card
Water watcher lanyards.
Party Time Frame:
Minimum of 2 hours to as long as a 5-1/2 hour pool party
All parties must end by dusk
Pool Party Safety Preparation
Designate Lifeguards and Water Watchers

Lifeguards are necessary for oversight of pool party activities during an event. It allows you, as the host to focus on other details of the party.
Water Watchers

 

are responsible adults who agree to watch the swimmers in the water without distraction.  This is a second layer of protection, especially important if you have a slide, diving board, inflatable rafts or tube in your pool.  Also, the water watcher will be responsible for ensuring non-swimmers keep on their life vests. The lifeguard can not take away his/her attention from the pool to put a life vest back on a child.  These designated adults would take 15 minute shifts to be another pair of eyes in an effort to keep the water safe.

Provide life jackets

Don't rely on your guests to ensure their little ones who can't swim are not jumping in the pool.  We recommend you having a few

 

Coast Guard Approved life vests

 

on hand.
All children under 4 years old should be required to wear a lifevest. In our experience, there are quite a number of school age children who have little to no swim experience, they should also be wearing a life vest.
Advising parents ahead of time to bring their child's life vest would be wise, as well as, encouraging parents to swim with their child.

Keep Safety Equipment On-hand

Safety equipment should be available poolside at all times. For pool and hot tub safety, check out

 

Red Cross

.

Make Sure Everyone Knows the Rules

Sunshine lifeguards have general pool rules they adhere to.  If there are other rules you would like to include they will enforce those as well.

No Running
No Rough housing
No Glass
No Unattended Children in the Pool
No Inflatable Personal Floatation Devices
Putting these elements in place ahead of time will allow for a fun time while still being serious about safety!
Sunshine Swim Center offers both At-Home pool parties as well as parties  at the Sunshine Swim Center facility.  For questions, take a quick moment to fill-out an inquiry form and one of our managers will get in touch with you shortly.  Pool Party Inquiry Form.