Swim Lessons
There is a swim lesson program for everyone at Sunshine Swim Center.
Group lessons include swim programs such as; "Parent Tot", "Learn to Swim", Intermediate, Advanced and Clinic Programs.
Private Lessons and Semi-Private Lessons are for any age.  One-on-One instruction puts your swimmer on the fast track of swimming success.
Adult Programs encourage individuals to get back in the pool, get in some exercise and have some fun. Private lessons, and independent lap swim can add some variety to your workout routine.
If you have a home pool, consider our At-Home Lessons.  Our mobile swim program is now available to come to you.  Allowing you to learn to swim in the comfort of your own home.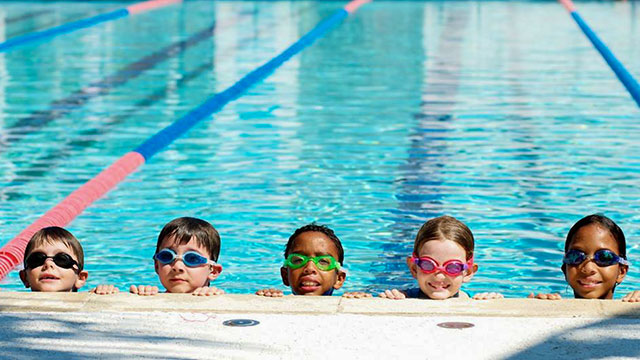 Sunshine Swim Center has developed a unique and time proven swim lesson program.  Correct technique is the key building block for a lifetime of swimming success.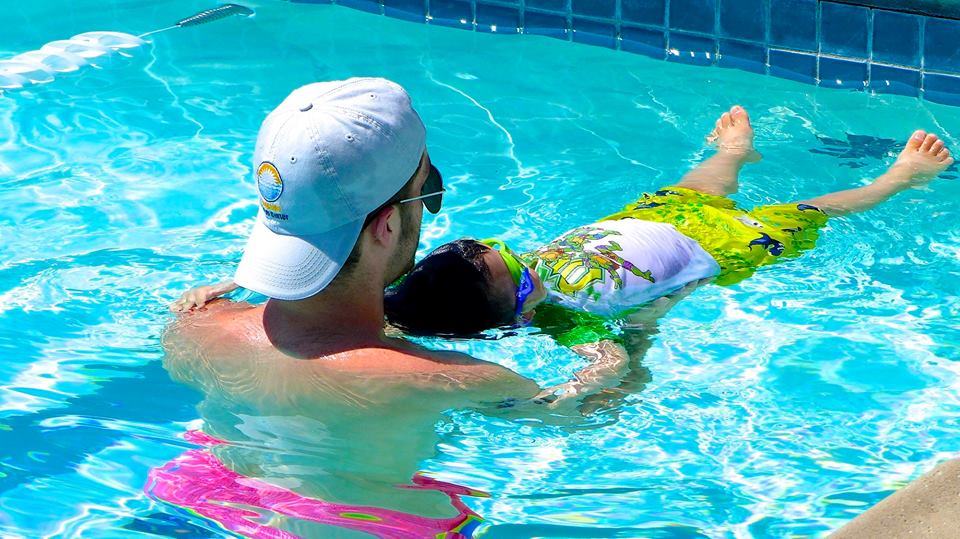 Individualized attention and tailor-made lesson plans will have your swimmer on the fast-track to success. Sunshine Swim Center private lessons are a fantastic option for all ages 6 months through adults.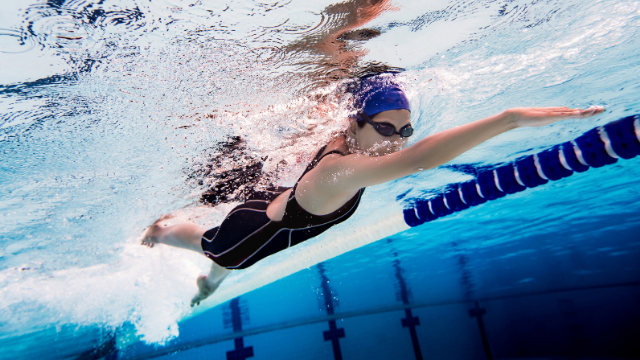 At Sunshine Swim Center adults can choose from 2 programs; private swim lessons or independent lap swimming/water fitness.  Switch up your routine with a great, challenging water workout.
Safety at Sunshine
Safety is our #1 priority at Sunshine Swim Center, not only in the pool but around the pool deck as well.
We'd like to take a moment to share with you the safety measures we have put in place to help you feel more at ease during your time with us.
First, we are so glad to be an outside pool.  Open air and social distancing is very doable on our pool deck.
Masks are required to be worn when walking on the pool deck by everyone

Temperatures will be taken at the entrance

Seating under our shade structure is distanced and disinfected after each use

Staff is required to complete a health screening before they start their shift; including temperature checks.

Masks or face shields are required to be worn by all staff members while at work

Bathrooms are open to families and are cleaned hourly.

The Sunshine pool chemicals are checked twice daily to ensure they are at the correct levels to promote a healthy swimming environment

To avoid congestion at the main door there is one-way traffic.  Clients will enter through the "Blue" pool door and then exit out the door next to the rinsing station.