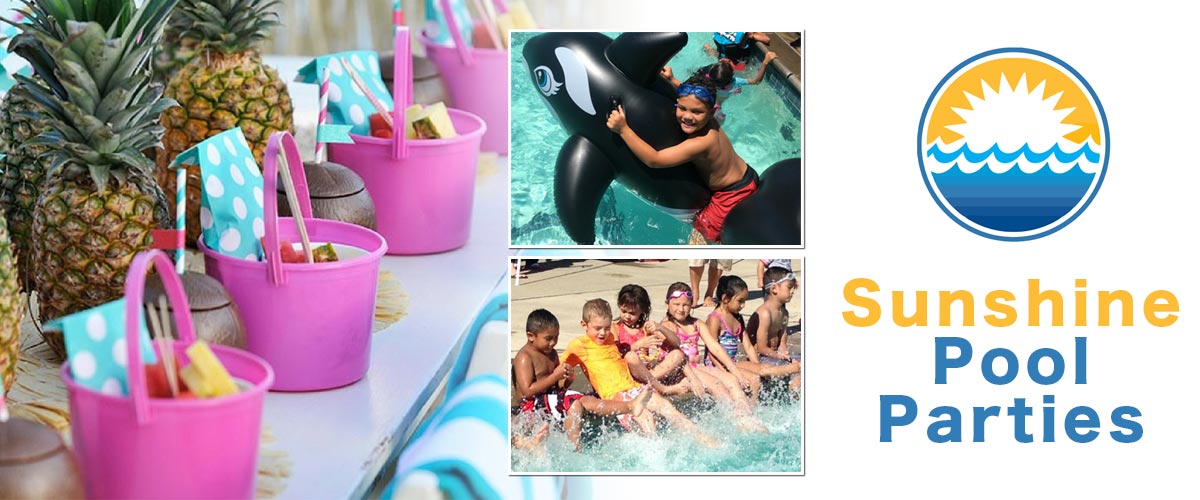 Everyone loves a pool party!
5 Reasons to choose Sunshine Swim and Fitness Center for your next pool party.
 Plenty of Elbow Room.  No need to share your party space at SSFC, it's exclusive for you!  Up to 100 guests.
Guards on Duty!  Dedicated lifeguards will be responsible for keeping your guests safe in the water and around the pool deck.
Party Host – Let our party host take care on in-pool activities while you tend to other things
Bring your own food.  Whether it be BBQ, roast pig or pizza, bring the food you'd like to share with your guests
Amenities – Seating under our shade structure for up to 100 guests, showers, changing room, restrooms, and amply parking
 Winter Parties  under the pool dome (Limited to 70 guests)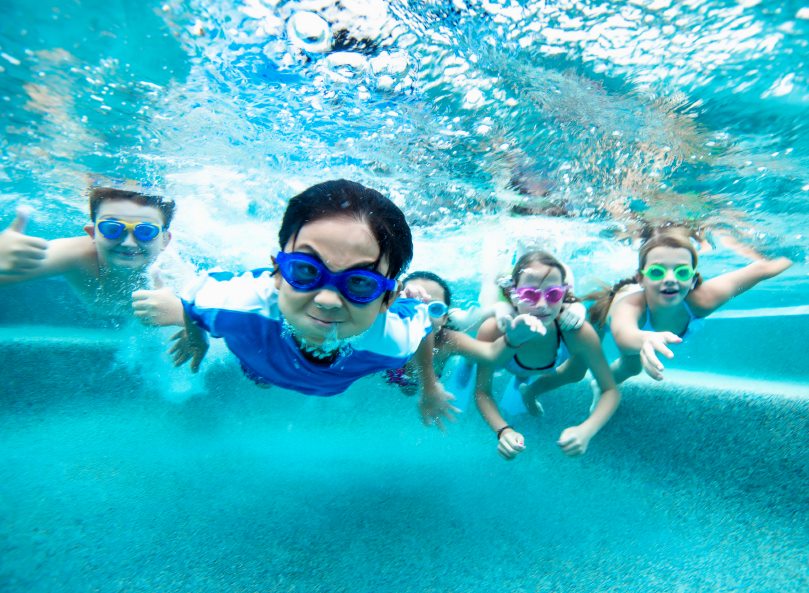 Saturday or Sunday Party
Pricing – $295.00 
Included:
2-hour pool party for up to 30 total guests. Lifeguard, party host, use of pool toys, 6 tables with seating, 15 minutes of set-up time, 15 minutes of break-down time (outside of reservation time)
Add-Ons:
Additional Lifeguard $20.00 per hour (required for every additional 30 guests)
Additional Time: $125.00 per hour
Party Start Times:
Saturdays or Sundays 2:00pm 
All parties must end by dusk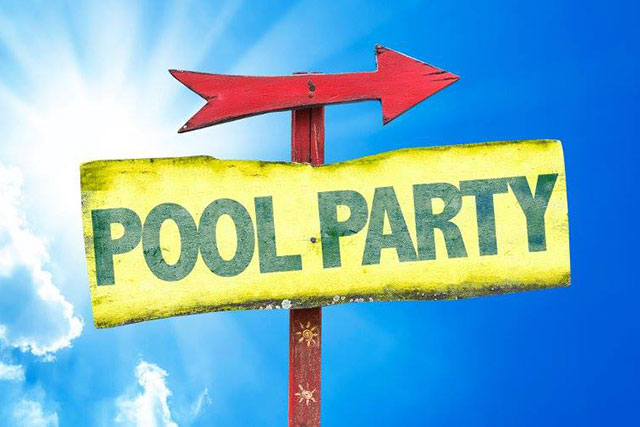 Friday Night Party Special
Pricing – $50.00 
Details:
Reserve your spot for up to 50 guests during our Family Swim Night; 4pm-6pm.  Splash, play and celebrate season ending, or promotion with all your friends!
Seating reserved for you and your guests, lifeguards on duty and plenty of space to splash around.  Bring your own food if you like.  No glass, alcohol or recreational drugs allowed on the pool deck! During the winter months, inside the pool dome, 3 tables with seating with be reserved for you and your guests.  Decorations are limited to the reserved table tops (balloons or other items that can float to the ceiling are not allowed).
Reservations are a must.  Online waivers must be completed before entering the pool by all guests, a link will be provided so your guests can complete before the party. All entry fees go toward Swim Strong Life Savers – non profit organization dedicated to educating members of our community about water safety.
If you do not see the Friday Night Date Available on the calendar please call our office. 916-685-7462
Friday night pool parties are not exclusive and are limited to the 4-6pm swim time.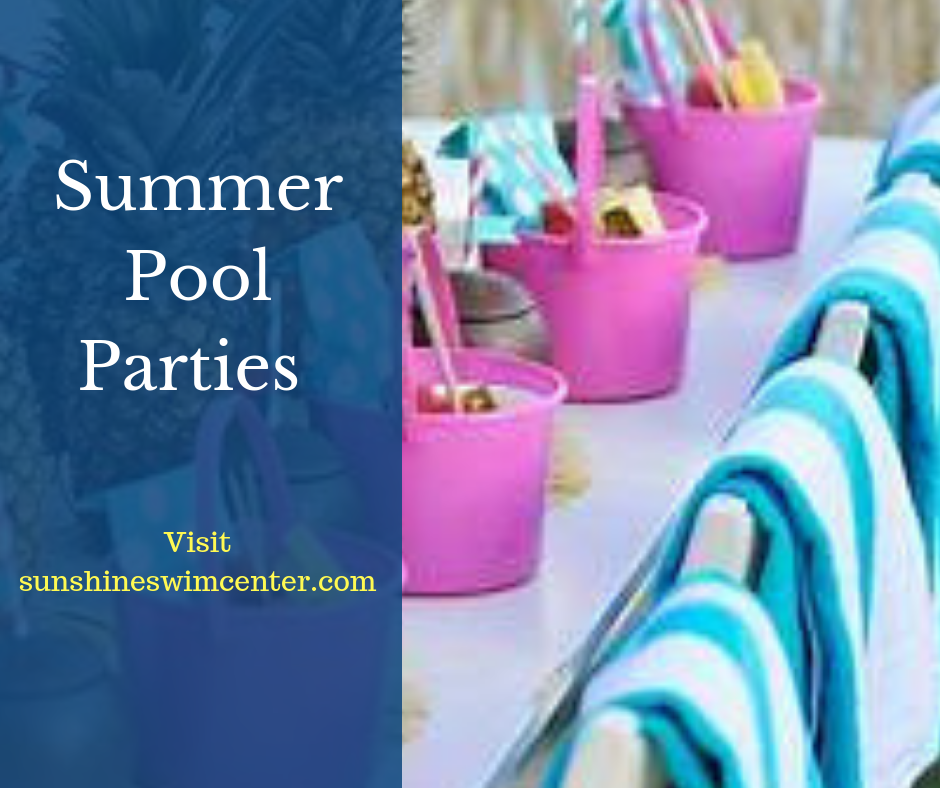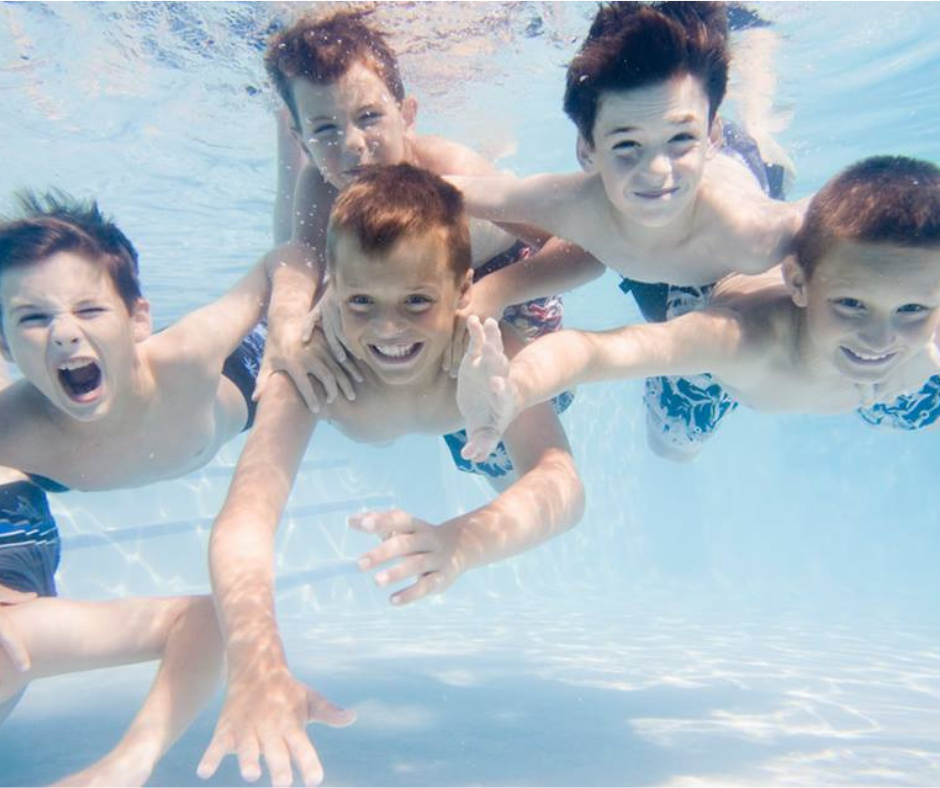 Register Now!
Book your pool party here.