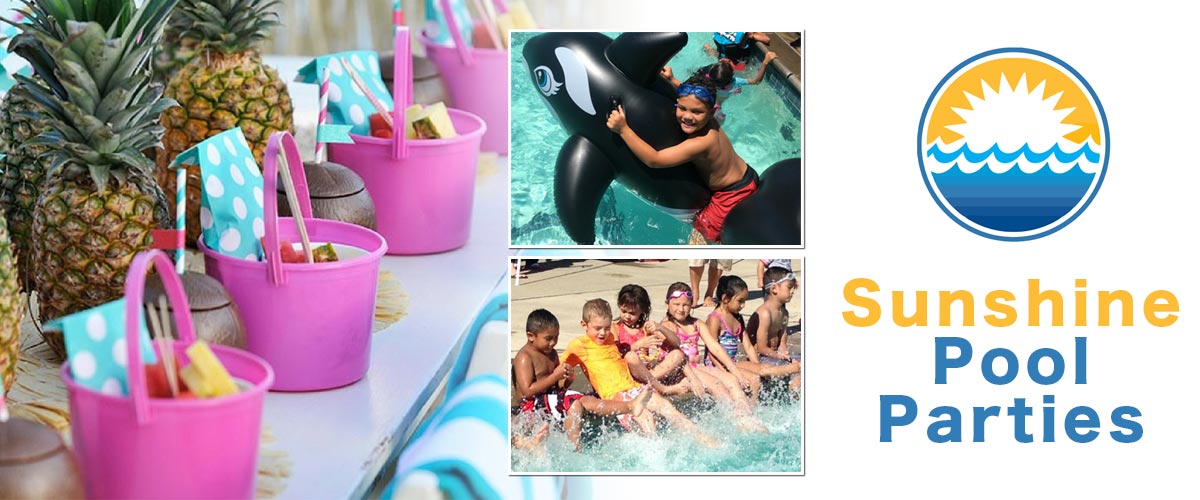 Everyone loves a pool party!
5 Reasons to choose Sunshine Swim and Fitness Center for your next pool party.
 Plenty of Elbow Room.  No need to share your party space at SSFC, it's exclusive for you!  Up to 100 guests.
Guards on Duty!  Dedicated lifeguards will be responsible for keeping your guests safe in the water and around the pool deck.
Party Host – Let our party host take care on in-pool activities while you tend to other things
Bring your own food.  Whether it be BBQ, roast pig or pizza, bring the food you'd like to share with your guests
Amenities – Seating under our shade structure for up to 100 guests, showers, changing room, restrooms, and amply parking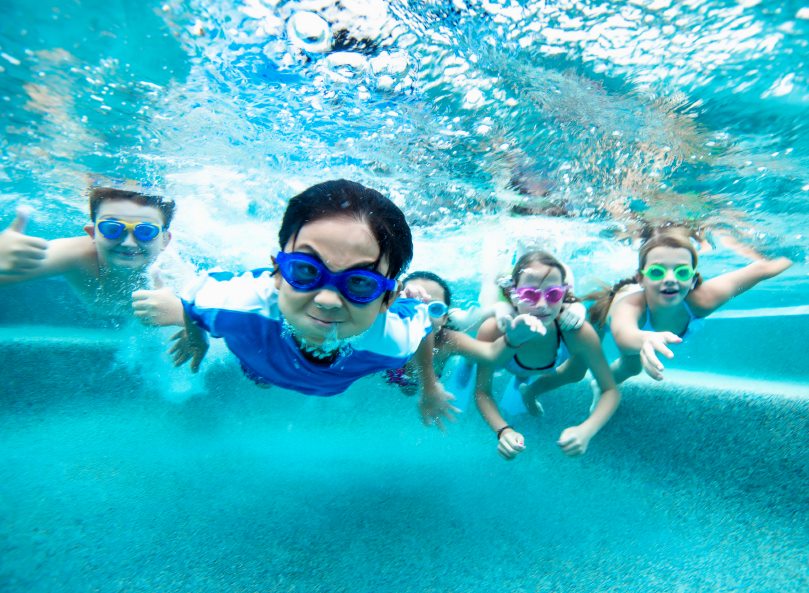 Pricing – $295.00
Included:
2-hour pool party for up to 35 total guests. Lifeguard, party host, use of pool toys, tables and chairs, 15 minutes of set-up time, 15 minutes of break-down time (outside of reservation time)
Add-Ons:
Additional Lifeguard $20.00 per hour (required for over 35 guests)
Additional Time: $125.00 per hour
Party Start Times:
Saturdays or Sundays 1:00pm or 4:30pm
All parties must end by dusk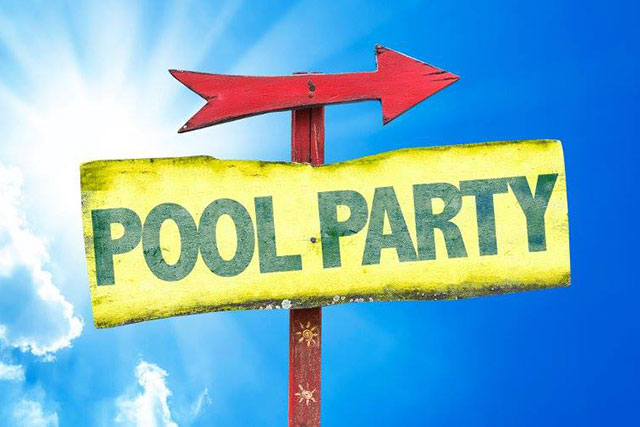 Register Now!
Book your pool party here.