Adult CPR/AED & First Aid ($105.00) Or Adult & Pediatric CPR/AED & First Aid ($125.00)
This Red Cross First Aid and CPR course meets OSHA requirements and teaches you how to respond to cardiac and breathing emergencies including the use of automated external defibrillators (AED) and common first aid emergencies in adults, children and infants. 2 year Red Cross certificate issued at the end of this class.
Lifeguard Training: ( CPR/AED & First Aid for the Professional Rescuer) $250.00
The purpose of the American Red Cross Lifeguard Training course is to provide entry-level lifeguard participants with the knowledge and skills to prevent, recognize and respond to aquatic emergencies and to provide professional-level care for breathing and cardiac emergencies, injuries and sudden illnesses until emergency medical services (EMS) personnel take over.  (Prerequisites: Must be 15 years old, swim 300 yards continuously, dive for 10 pound object  in 7ft)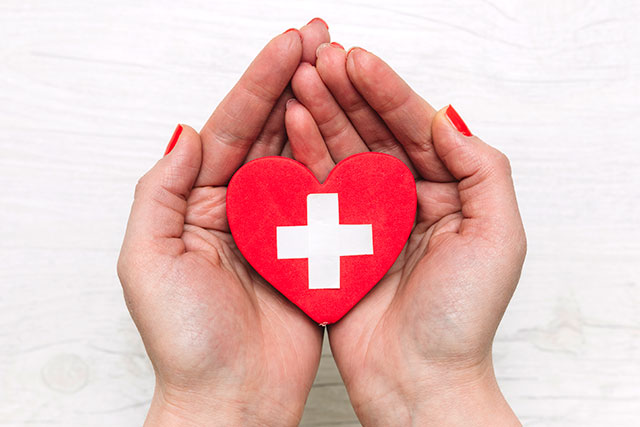 Babysitting/ Advanced Child Care Training $130.00
American Red Cross babysitting training and Advanced Child Care courses can help you gain the skills you need to take care of the kids in your neighborhood when their parents can't be with them. Created for both young babysitters and seasoned child care professionals, our best-in-class training gives you the opportunity to sharpen your skills and become a safe, reliable babysitter. Students that are at least 11 years old will also earn their Pediatric CPR and First Aid certification (good for two years), which can help you learn how to provide care during an emergency. Online and in-person classes are available for participants of all ages.
CPR/AED for Professional Rescuers and Healthcare Providers $115.00
(Previously BLS training)
American Red Cross BLS training classes can help you safely and effectively respond to medical emergencies in your community. By blending reading and lecture with hands-on experience, our Basic Life Support training allows you to learn new techniques and sharpen your skills so you can deliver care to those in need and help improve patient outcomes. Available for individuals and teams, our BLS courses are modular and flexible – and can help you meet your organization's standards for care.
Upcoming Course: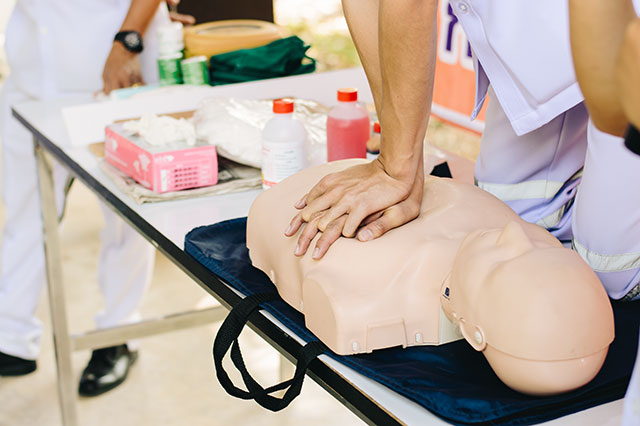 Register Now!
Sunshine Swim & Fitness Center online registration page. Here you can register for Swim Lessons, Kids Camp & American Red Cross Classes.